Tepra Pro Machine SR950 – Modern Label Printer
Posted by KING JIM ( VIET NAM) CO., LTD at 25/04/2014
Modern technology always brings many inventions to people's life to help simplify your daily tasks and have more time to do other favourite things, useful activities. That's why King Jim (Vietnam) officially provides customer with a convenient label printer – Tepra Pro Machine SR950 - help your arranging tasks easier.
Similar to King Jim's older label printers on the market, main function of the Tepra Pro Machine SR950 is to print and cut automatically in a quick and clear way, help you to classify documents, goods, stock quickly and effectively. Tepra Pro machine is used with Tepra tape with many sizes: 4mm, 6mm, 9mm, 12mm, 18mm, 24mm, 36mm. Moreover, the improvements of this machine are the noteworthy points.
Tepra Pro SR950 can be used to type and decorate label easily by the keyboard and the LCD monitor with four bright levels on its body which help you see the symbols and layout part clearly. Besides, the machine was also installed around 800 phrases in 4 languages: Japanese, English, Chinese, Korean, as well as various symbols and borders so that you can make your label more professional.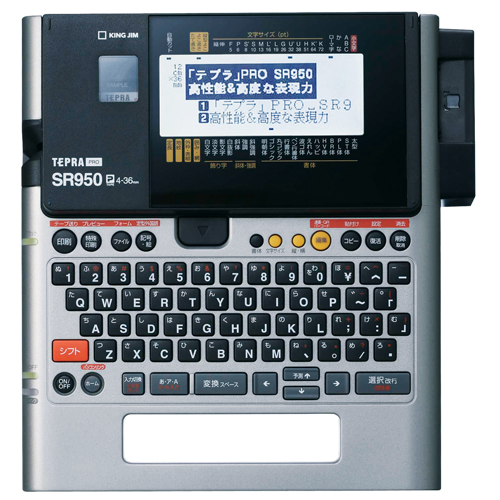 Tepra Pro SR950 with LCDmonitor and useful keyboard
Available borders in Tepra Pro SR950. Specially, you can create your own border by combining different symbols in Tepra machine
In addition, an outstanding feature of this machine is the ability to connect to a computer where the customers can edit the label by special software which can be used on Window XP, 2007, 2008, Mac OS and supported multiple languages. This software is very easy to use so you can design your own label freely.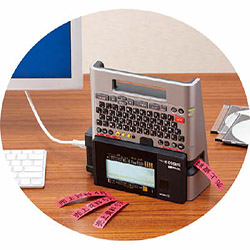 Connect to Computer through USB port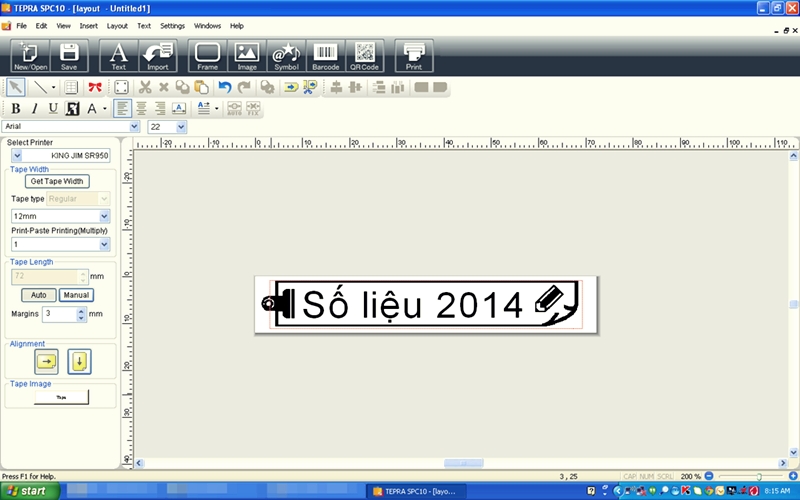 Interface of software Tepra SPC10
Tepra Pro machine SR950 is can be used to print barcode and QR code, also. This product with Japanese technology can bring satisfaction to who have used Tepra before and the beginner who just starts to use Tepra Machine. It will be a useful tool providing invaluable support to help you in arranging documents, goods, stock and make your work more comfortable.
Now available at agents of King Jim (Vietnam)
For more information, please contact:
KING JIM (VIETNAM) CO., LTD
Add: SAI GON RIVERSIDE OFFICE CENTRE
Room 906, 9th Floor, 2A-4A Ton Duc Thang Str., District 1, HCMC.
Tel: +84-8-3939-3922 Fax: +84-8-3939-3923
E-mail: customer@kingjim.com.vn
You are watching:
Tepra Pro Machine SR950 – Modern Label Printer