Mouse Scanner - King Jim Vietnam's new product on Vietnamese market
Posted by KING JIM ( VIET NAM) CO., LTD at 16/12/2018
Scanning have never been easier and more convenience with the combination between the original computer mouse and the scanning system - King Jim Mouse Scanner MSC 10E.
We, King Jim company, the Japanese Number One stationery brand understand the difficulties of the office people, who are active and spend most of the time outside in order to finish the job, so for that reason we produces the revolution product to solve all those problems, which is called "Mouse Scanner".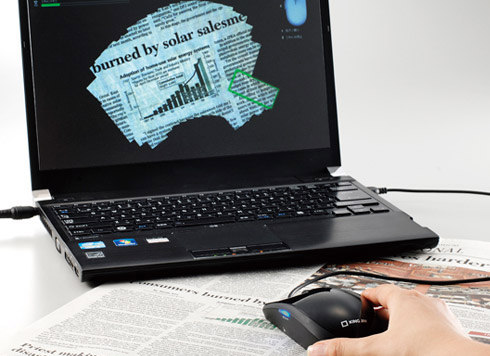 King Jim Mouse Scanner MSC 10E has been featured of 1200DPI lazer sensor, DPI up to 400, which allow the Mouse Scanner to scan in high quality as a professional scan machine.
Mouse Scanner's size is very similar to a normal computer mouse, which is about 60 (W) x 115 (D) x 37 (H)mm, cable 1.5mm, designed in luxury black color, the weight is also very light, only about 110g. King Jim (Viet Nam) aimed to serve the clients, who always have to move from places to places for the business that why we try to make Mouse Scanner as convenience and handy as possible.
The Mouse Scanner is not only convenience by the way it is designed but also by the way it is functioned. With only 2 buttons: wheel and scan button, the user can easily scan the document in few seconds with just one click and slide. The scan file will appear on the computer screen as soon as the mouse scanner moves. User can also simply adjust the scan file the way they want it to be, such as: size, color, and even be able to edit the scan file content.
Beside from give the users the ability to save the scan file as the normal scanner file, such as: PDF/ JPG/ TIFF/ BMP / PNG /, Mouse Scanner can also provide the editable content file: XLS and DOC (World and Excel).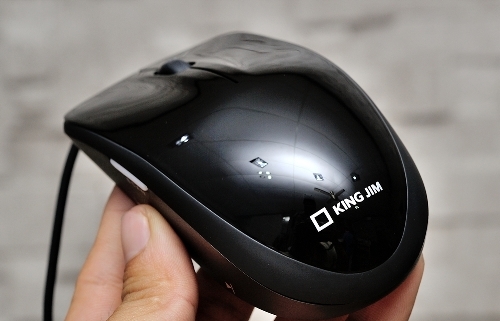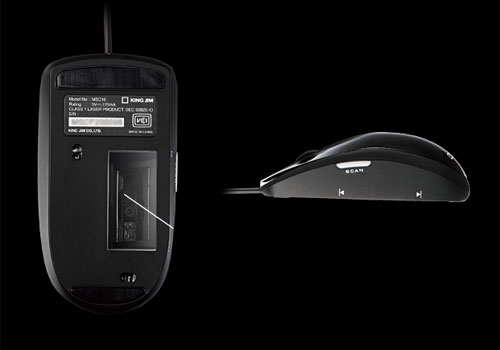 Mouse Scanner works perfectly on Window 7 (32bits - 64bits), CPU: Intel core 2 Duo 1.2 GHz. here are some of the Mouse Scanner's technical information: Graphic card & V Ram: 128 MB NVIDIA Geforce 8400 GS, 128 MB ATI Radeon X1300, 384 MB intel GMA X3000, Optical Drive: CD-ROM drive.
Link down Driver: https://drive.google.com/file/d/1ypKMynyuOl1Y9DCIGve7AzqUcoMha_wQ/view?usp=sharing
This is the first Mouse Scanner in Viet Nam. Mouse Scanner is expected get on the shelf on April, 2013.
For any queries, please contact us:
KING JIM (VIETNAM)CO., LTD
Sai Gon Riverside Office Center
Room 906, 9th Floor, 2A-4A Ton Duc Thang Street, District 1, HCMC, Vietnam.
Tel: +84-8-3939-3922 / E-mail: customer@kingjim.com.vn
You are watching:
Mouse Scanner - King Jim Vietnam's new product on Vietnamese market