Mouse Scanner at 30th April Supermarket
Posted by KING JIM ( VIET NAM) CO., LTD at 09/11/2014
This is the first time Mouse Scanner appears in 30th April electronics and household appliances supermarket.
In December 2013, a mouse-type which is combined with a scanner, branding KING JIM – JAPAN firstly appears in 30th April Electronics and Household Appliances Supermarket. Belonging to Timexco Co. Ltd,. this supermarket has done multi-sectors business; among these sectors, Electronics has been one of the staples for 25 years which occupy significant market shares in Thu Duc District and District 9, Ho Chi Minh City. 30th April Electronics and Household Appliances Supermarket is always available to serve customers at No.1 Duong Van Cam St, Linh Tay Ward, Thu Duc District, Ho Chi Minh City.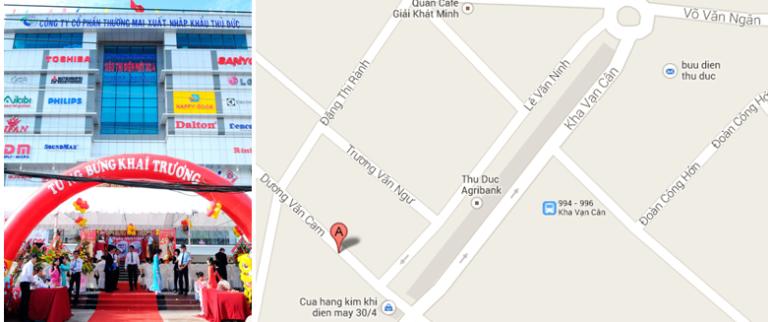 On the occasion of "End of year" The supermarket has launched BIG Promotions, bringing more opportunities to end users who can consider, test samples and purchase products with preferential prices. In term of new product Mouse Scanner launching, a special price is applied 1.690.000 vnd, instead of 1.980.000 vnd (usual price). Mouse Scanners MS10E are displayed attractively, beside technological equipments and accessories, located in the ground floor of 30th April supermarket. In addition, supermarket's website is also available to serve customers www.sieuthidienmay304.com.

Not only "Mouse-type Scanner" is a normal device connected to the computer easily, but also the product is integrated special functions that allow users to scan documents with real quality as a scanner. Just press the button and drag the mouse over the text, photographs or documents, sensor will perform tasks and allow users to save files as PDF, JPG, TIFF, BMP, PNG, XLS, DOC. These trendy products will follow you everywhere easily, bringing convenience for travel or work, scanning contracts or invoices... The perfect combination helps optimizing works, reduces size and costs compared to the conventional scanners.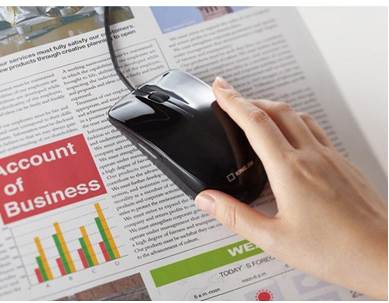 Dimension: 60 x 115 x 37mm
Weight: 110g
Contact:
30th April Electronics and Household Appliances Supermarket
No.1 Duong Van Cam St, Linh Tay Ward, Thu Duc District, Ho Chi Minh City.Tel: 083.720.1171 - Hotline: 083.896.9888
Email: kinhdoanh@sieuthidienmay304.com
www.sieuthidienmay304.com/
You are watching:
Mouse Scanner at 30th April Supermarket