EXPERIENCE TEPRA LITE LR30GS LABEL PRINTER TECHNOLOGY WITH EXTREMELY HOT OFFERS
Posted by KING JIM (VIET NAM) CO., LTD at 21/12/2021
From December 15, 2021, a series of stores at Fahasa, Phuong Nam bookstores and King Jim counter at Aeon supermarket in the South displayed and sell new version label printer Tepra Lite LR30GS - with the goal of helping customers experience the technology of the LR30GS directly and buy products at the best price!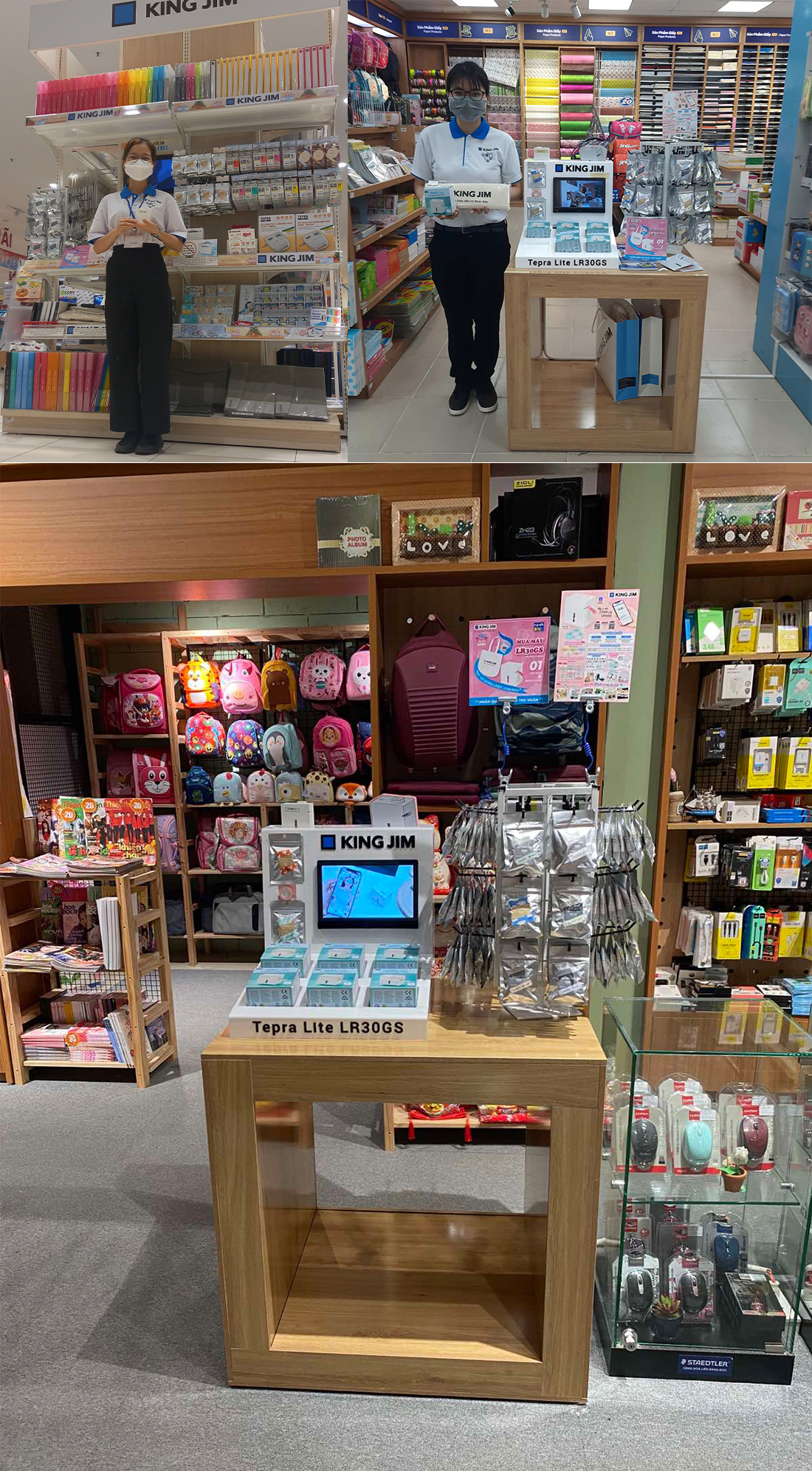 When coming to the event, customers have the opportunity to experience directly the outstanding performance of the machine - contributing to spreading the joy of sorting and decorating furniture to all customers.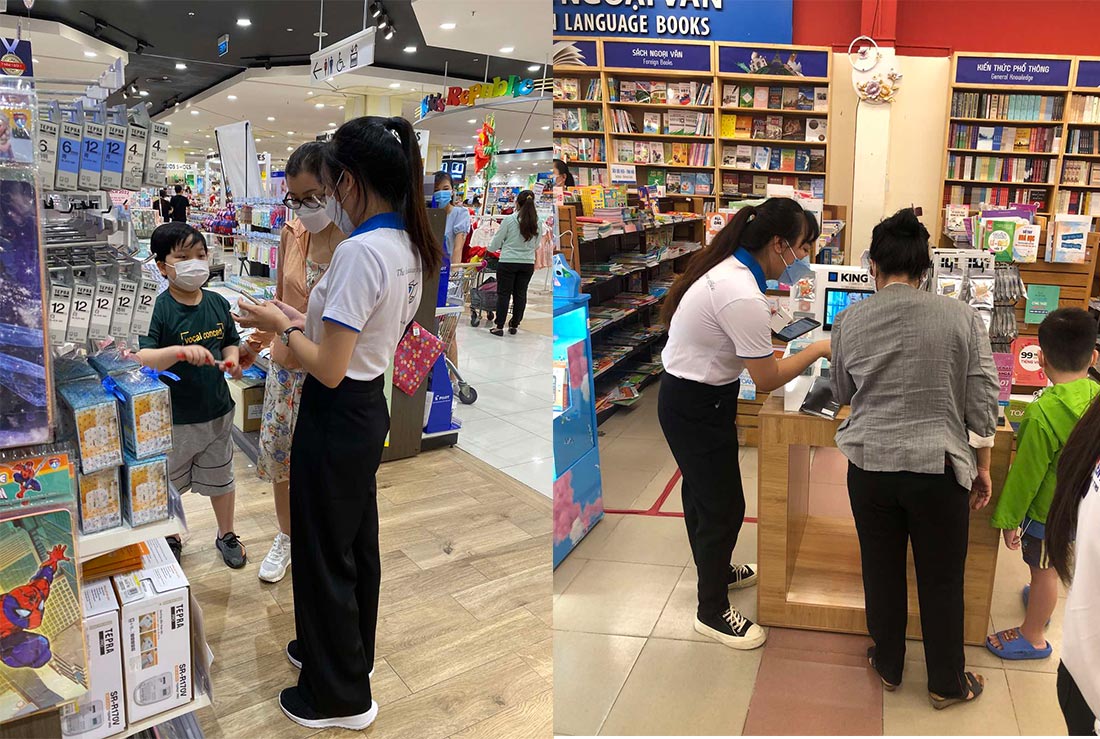 In addition, to increase the attractiveness, customers also receive extremely "chill" incentives when participating in the program. Buying a Tepra Lite LR30GS label printer, customers will get 01 free label tape + 01 limited edition tote bag from King Jim, with a total value of 325,000 VND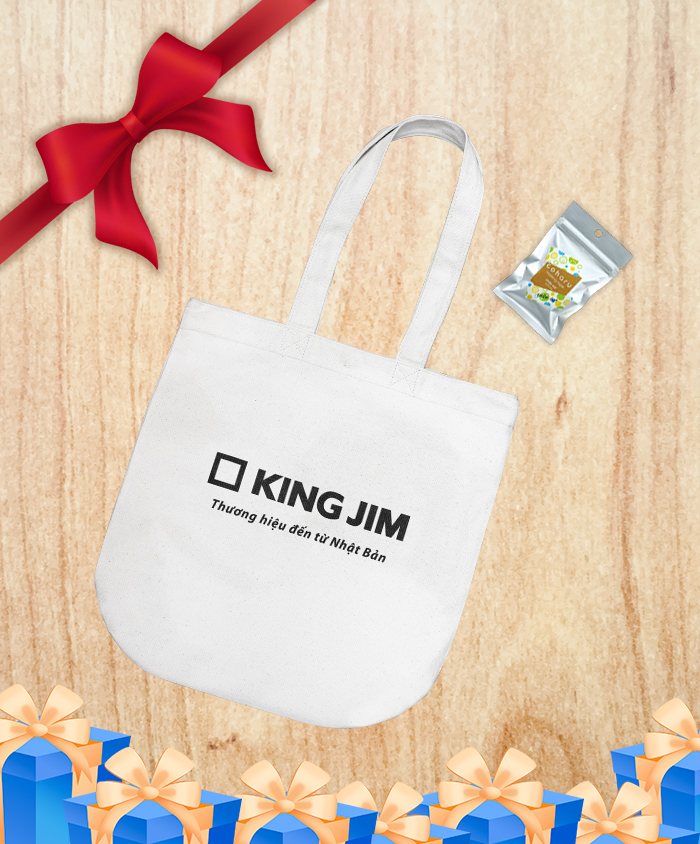 Come join us to learn more about the product and enjoy the discount!
Phuong Nam bookstore system

(From 15/12/2021 - 15/03/2022)

:
Phuong Nam Bookstore - Takashimaya: Floor 4th - Saigon Centre, 65 Le Loi, Ben Nghe Ward, Dist 1, HCMC
Phuong Nam Book City - Saigon Center: 212 Nguyen Trai, Pham Ngu Lao Ward, Dist 1, HCMC
Phuong Nam Book City - Van Hanh Mall: Floor 3rd - Van Hanh Mall, 11 Su Van Hanh, Ward12, Dist 10, HCMC
Phuong Nam Bookstore - SC ViVoCity: Floor 3rd - SC VivoCity, 1058 Nguyen Van Linh, Tan Phong Ward, Dist 7, HCMC
Fahasa bookstore system

(From 15/12/2021 - 15/01/2022)

:
Fahasa Bookstore Nguyen Hue: 40 Nguyen Hue, Dist 1, HCMC
Fahasa Bookstore Tan Dinh: 387-389 Hai Ba Trung, Dist 3, HCMC
Fahasa Bookstore Phu Nhuan : 201 Phan Dinh Phung, Phu Nhuan District, HCMC
Fahasa Bookstore Gia Dinh: 138 Le Van Viet, Dist 9, HCMC
Aeon Mall at Ho Chi Minh City and Binh Duong Province

(From 15/12/2021 - 15/01/2022)

:
Aeon Mall Tan Phu: 30 Bo Bao Tan Thang, Son Ky Ward, Tan Phu District, HCMC
Aeon Mall Binh Tan: 01 Street 17A , Binh Tri Dông B Ward, Binh Tan Dist, HCMC
Aeon Mall Binh Duong: 1 Binh Duong Boulevard, Bình Giao Quarter, Thuan Giao Ward, Thuan An City, Binh Duong Province
You are watching:
EXPERIENCE TEPRA LITE LR30GS LABEL PRINTER TECHNOLOGY WITH EXTREMELY HOT OFFERS