LAUNCHING EVENT OF LABEL PRINTER TEPRA PRO SR-R170V AT AEON MALL BINH TAN
Posted by KING JIM (VIET NAM) CO., LTD at 16/12/2018
From the successes of the launching event at Aeon Mall Binh Duong on December 1st – 2nd, 2018, King Jim (Vietnam) continues to bring opportunities for experiencing the label printer SR-R170V to customers of Ho Chi Minh City at the event counter on the ground floor of Aeon Mall Binh Tan on December 15th - 16th, 2018.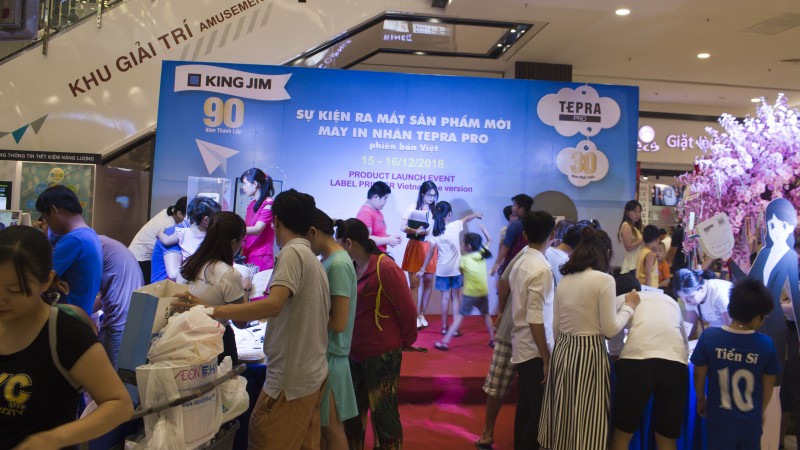 Thousands of customer had great experiences in trying label printer SR-R170V at event booth.
Besides, there were many interesting activities for customers to join in and receive lovely gifts like Lucky Spin, Lucky Draw and taking pictures with the wishing tree...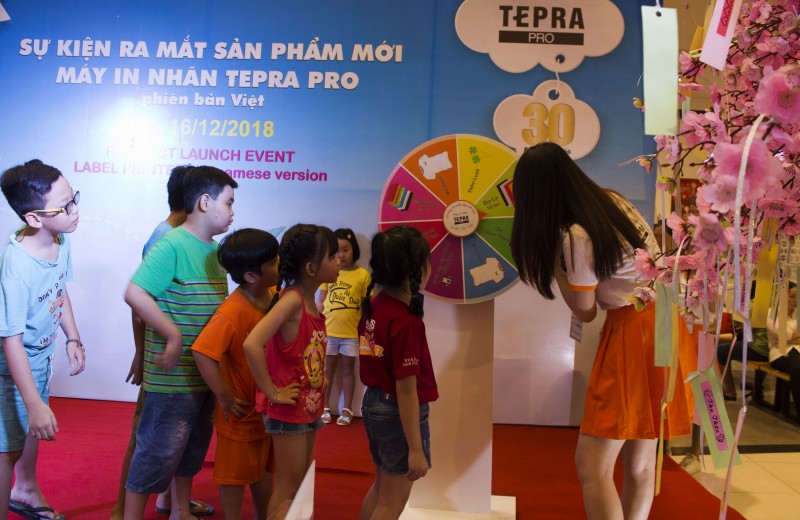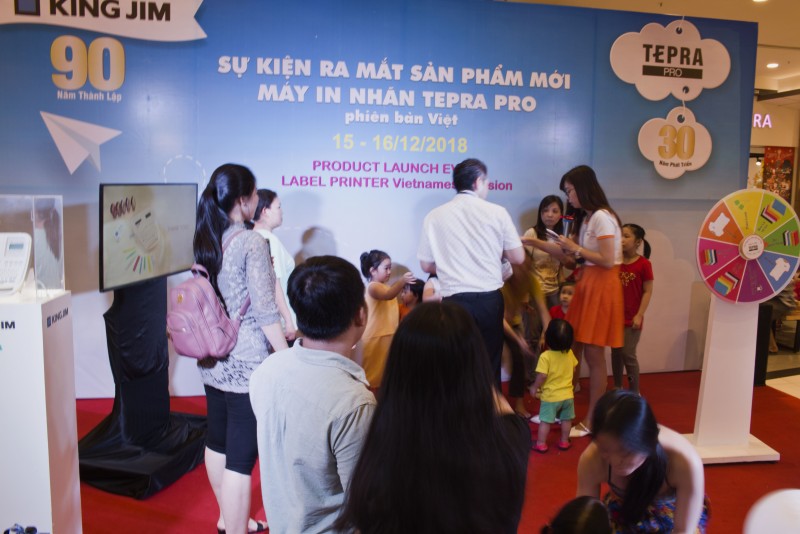 Memorable moments when children played Wheel of Fortune
In the program "Golden Hour Lucky Draw" of December 15th and 16th, there were two lucky customers has won the label printers SR-R170V – Special version for Vietnamese people only, which has many convenient features to create nice labels for your daily life.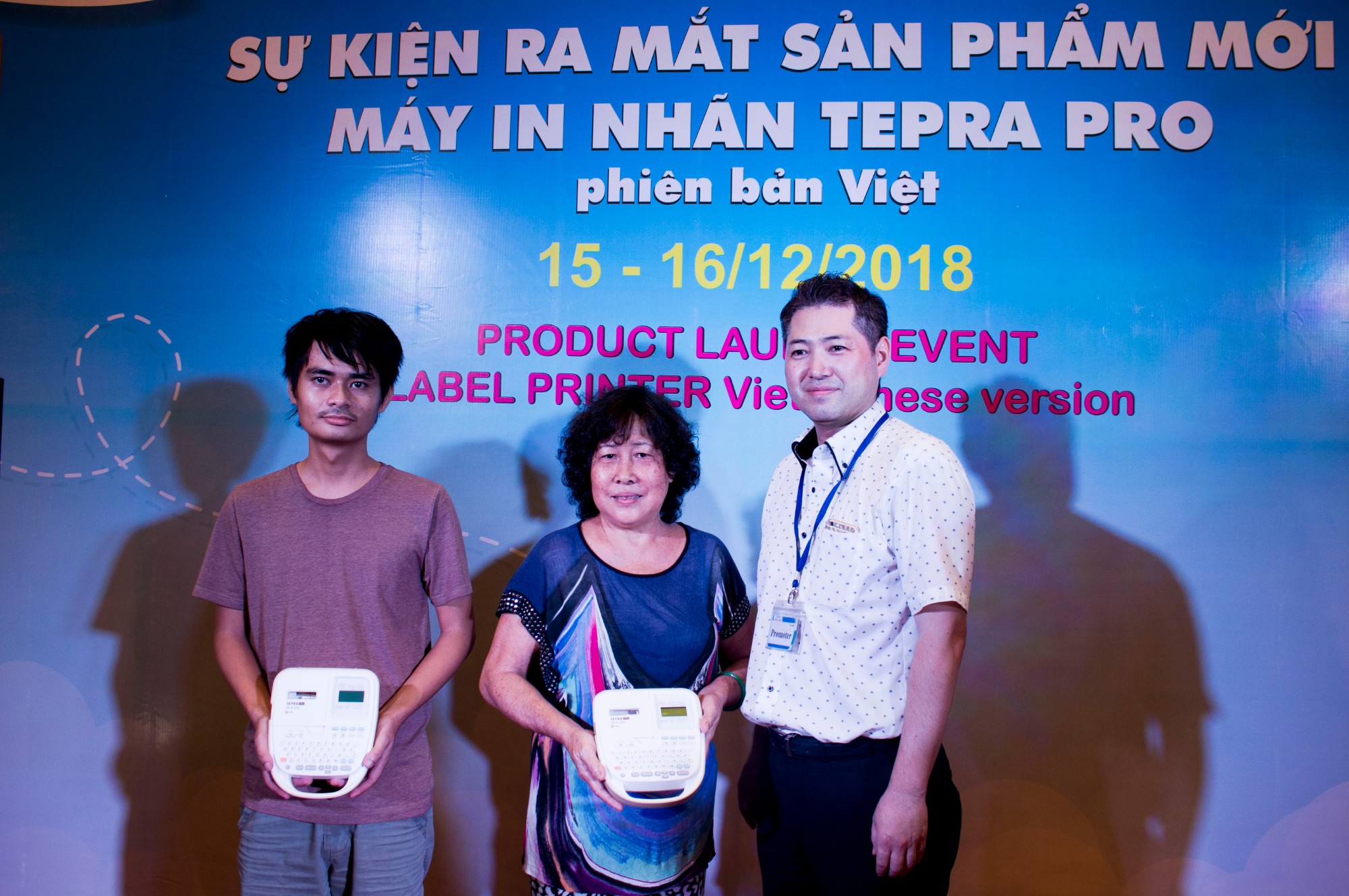 Congratulate to Mr. Tran Chi Hoa and Ms. Ly Nu for winning the games to receive presents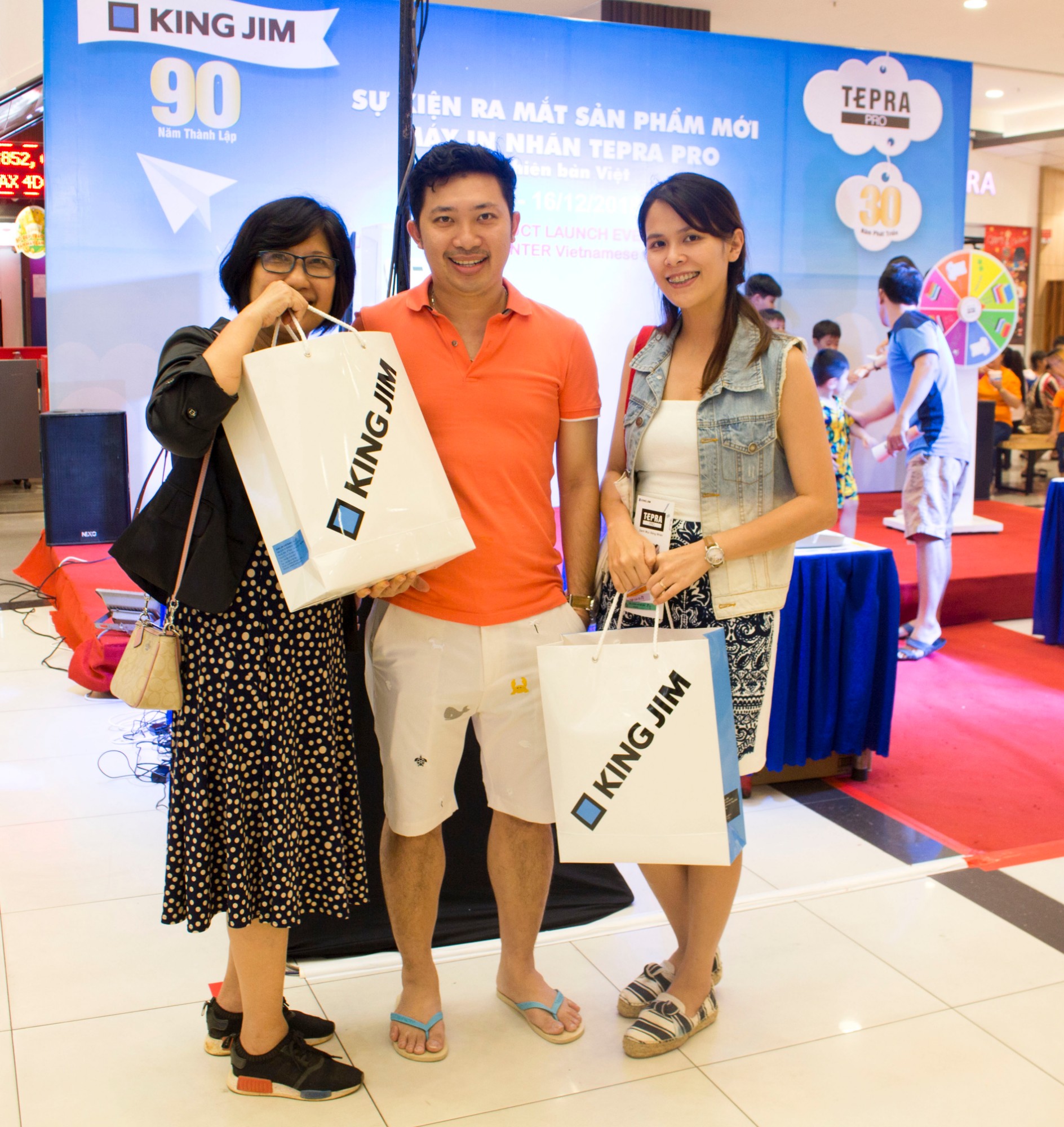 Customers participated in experiencing and shopping for label printers at the event
The event took place successfully with many warm receptions from customers at the event counter of King Jim (Vietnam).
Our company will continue to bring the best products and great experiences to our valued customers in the future!
You are watching:
LAUNCHING EVENT OF LABEL PRINTER TEPRA PRO SR-R170V AT AEON MALL BINH TAN