KING JIM LAUNCHES NEW PRODUCT - TETTE AUTOMATIC HAND SANITIZER DISPENSER
Posted by KING JIM ( VIET NAM) CO., LTD at 13/01/2021
One of the best ways to prevent the spread of bacteria is to disinfect hands regularly. Realizing the limitations when using ordinary antiseptic solution, King Jim invented the induction hand washing machine. Through non-stop research and work, hand sanitizer has been born to replace aerosol, can cause cross-contamination. This is one of the effective devices to help the community fight epidemics, especially COVID-19 in the current complicated period of development.

- Tette has a compact, sophisticated modern design with:
Height: 229mm
Top width: 168mm
Bottom width: 212mm
Capacity up to: 1 liter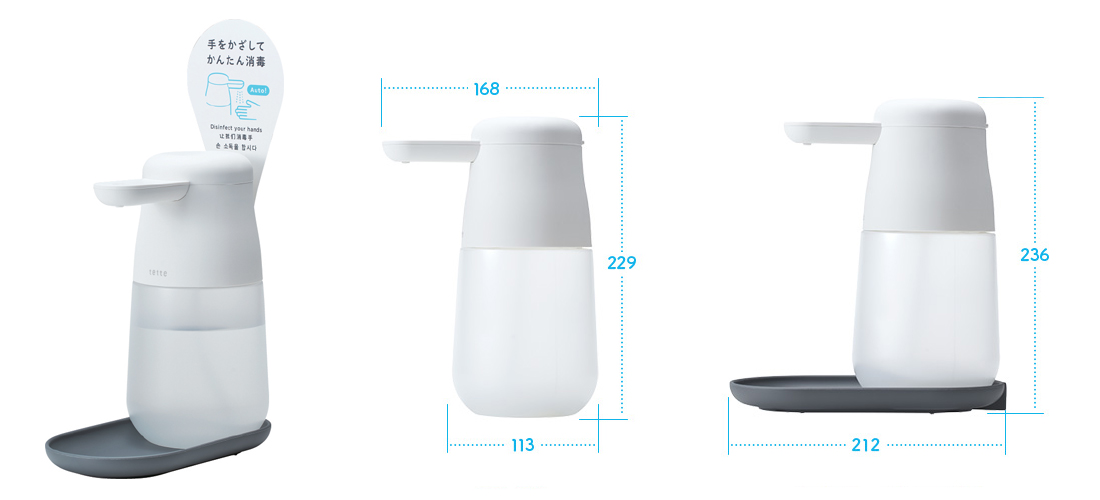 - Other great features of Tette:
The ability to recognize and automatically spray disinfectant when you reach it with your hand
Suitable for most aqueous disinfectants
Simple battery operation
Transparent container design
Led indicator indicates the battery level
Simple operation
Improved nozzle
Keep Cleaning
Thanks to its luxurious and elegant design, TE1000 is suitable to be placed in almost anywhere such as: Offices, Schools, Hospitals, Hotels, Houses, Restaurants, Cafes, Amusement Parks, Shopping , Airport.

TETTE Automatic Hand Sanitizer Dispenser - Fast, Safe, Convenient.

King Jim (Vietnam) hopes that all customers will have excellent experiences with these products!
For more information in detail, please contact us:

KING JIM (VIETNAM) CO., LTD
Representative: Saigon Riverside Office Centre
Room 906, 9th Floor, 2A-4A Ton Duc Thang Street, District 1, Ho Chi Minh City
Tel: (+84) 28.3939.3922 Fax: (+84) 28.3939.3923
Email: customer@kingjim.com.vn
You are watching:
KING JIM LAUNCHES NEW PRODUCT - TETTE AUTOMATIC HAND SANITIZER DISPENSER