Program " Discount 10% at Fahasa bookstore chain around the country"
Posted by KING JIM ( VIET NAM) CO., LTD at 23/07/2014
With the desire to bring our customers exciting summer, King Jim (Viet Nam) associated with Fahasa bookstore chain to propose an interesting program "Discount 10% for file folders of King Jim (Viet Nam)". This progam is applied at all Fahasa bookstores around the country (totally includes 64 Fahasa Bookstores from the North to the South). Applied time is from 15th July 2014 to 30th August 2014.
Coming up with this program, customers will have opportunity to use Japanese quality products with competitive price. King Jim' file folders have variety of product lines to meet the different needs of customers such as: Lever Arch File, King File, Clear File, Ring File, D Ring File, PP Ring File, PP D Ring File…These are core products of King Jim (Viet Nam).
Especially, King Jim (Viet Nam) just launched new product line: Clear File 186 series, this line has 10 bright colors, transparent cover and nice design…They are suitable with many objects as: pupils, students, companies, factories…Please get new experience by using this product line from King Jim (Viet Nam)!
At some Fahasa Bookstores in HCM city such as: Fahasa Nguyen Hue, Fahasa Tan Dinh, Fahasa Tan Binh, Fahasa Xuan Thu…., King Jim's file folder are displayed neatly and beautifully with an eye-catching shelves. This shelf is placed at the center position of stationery area to attract attention of customers when they come to Fahasa bookstores.
These are some pictures taken from this program: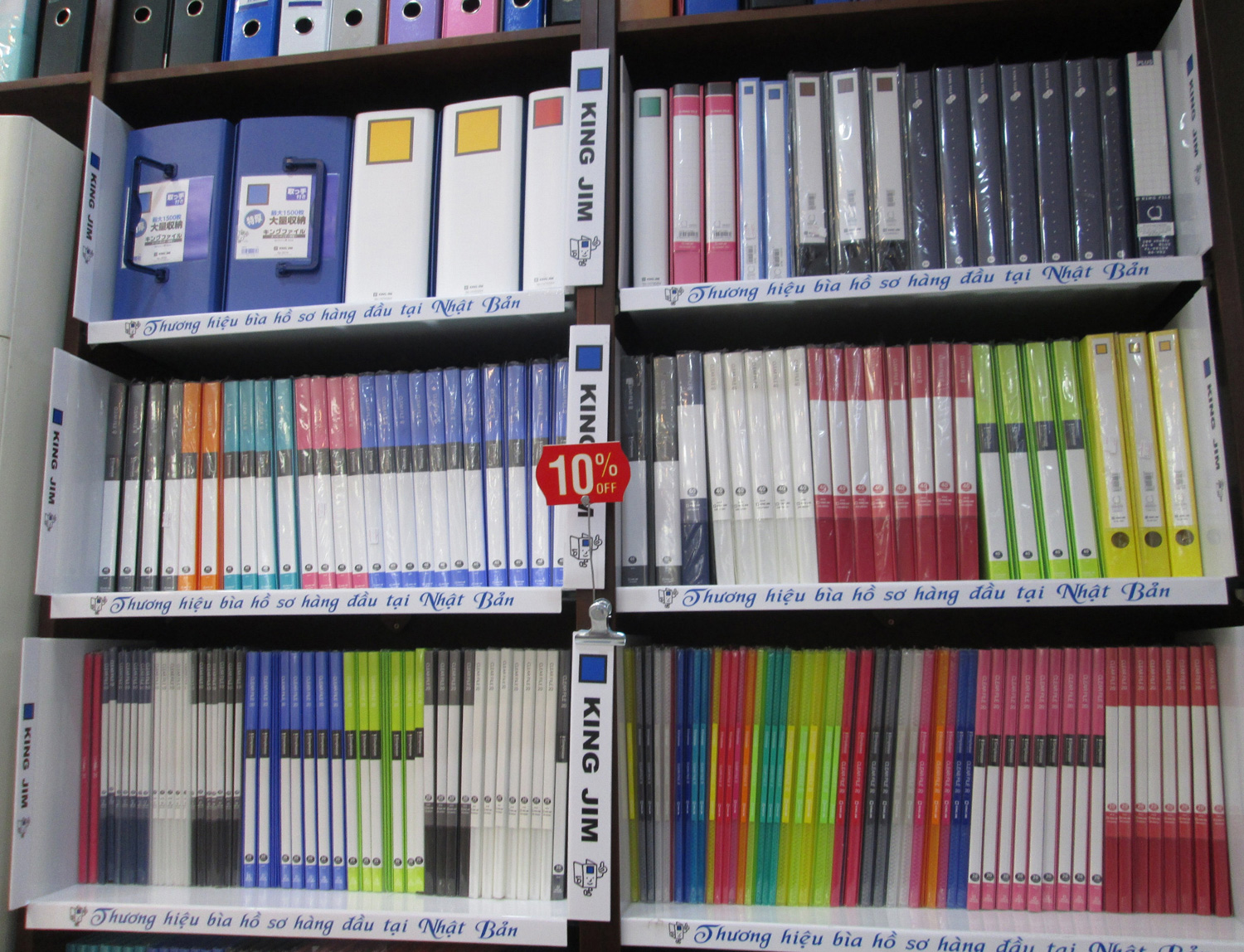 ( At Fahasa Nguyen Hue - 40 Nguyen Hue Street, Dist 1, HCM city)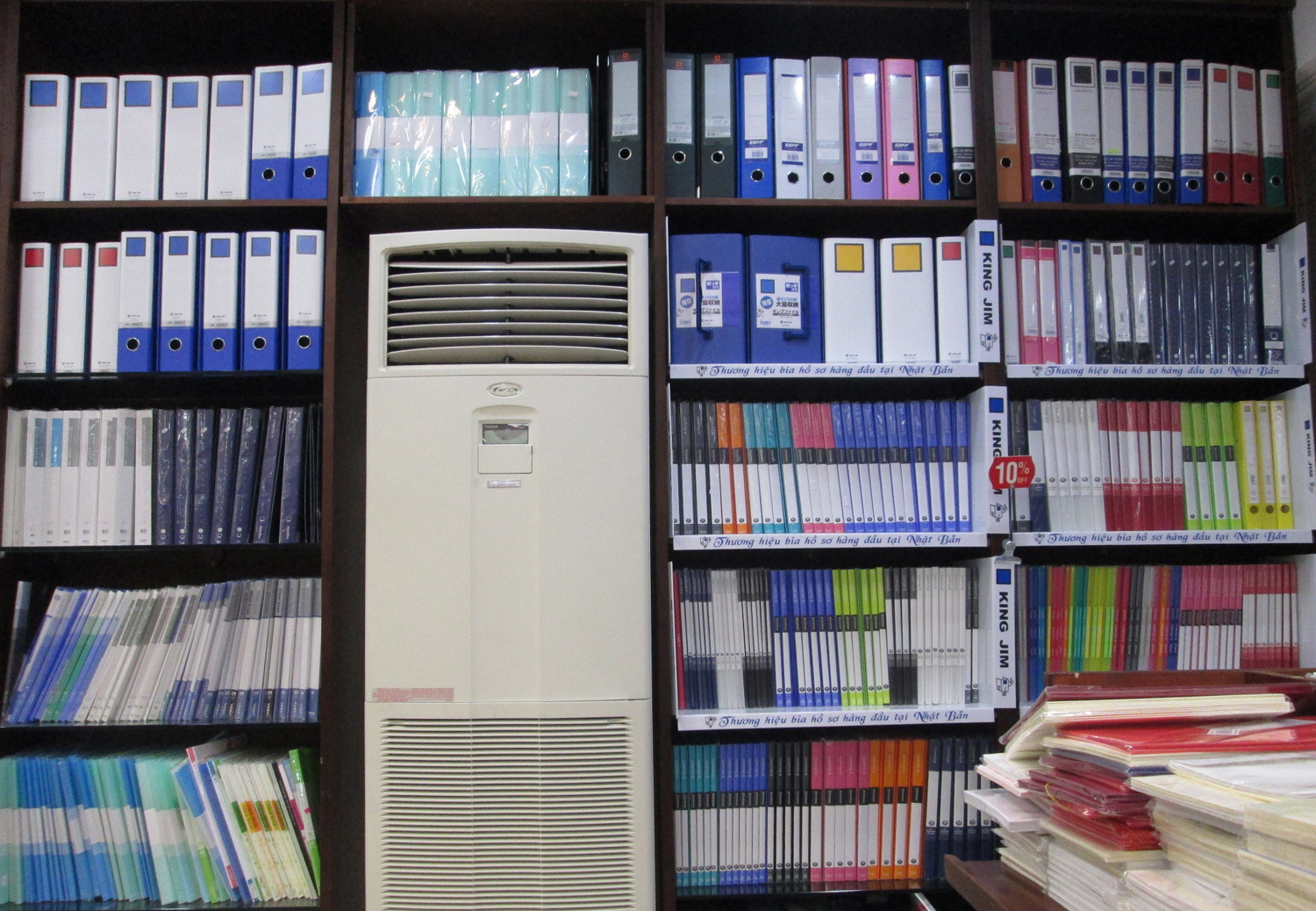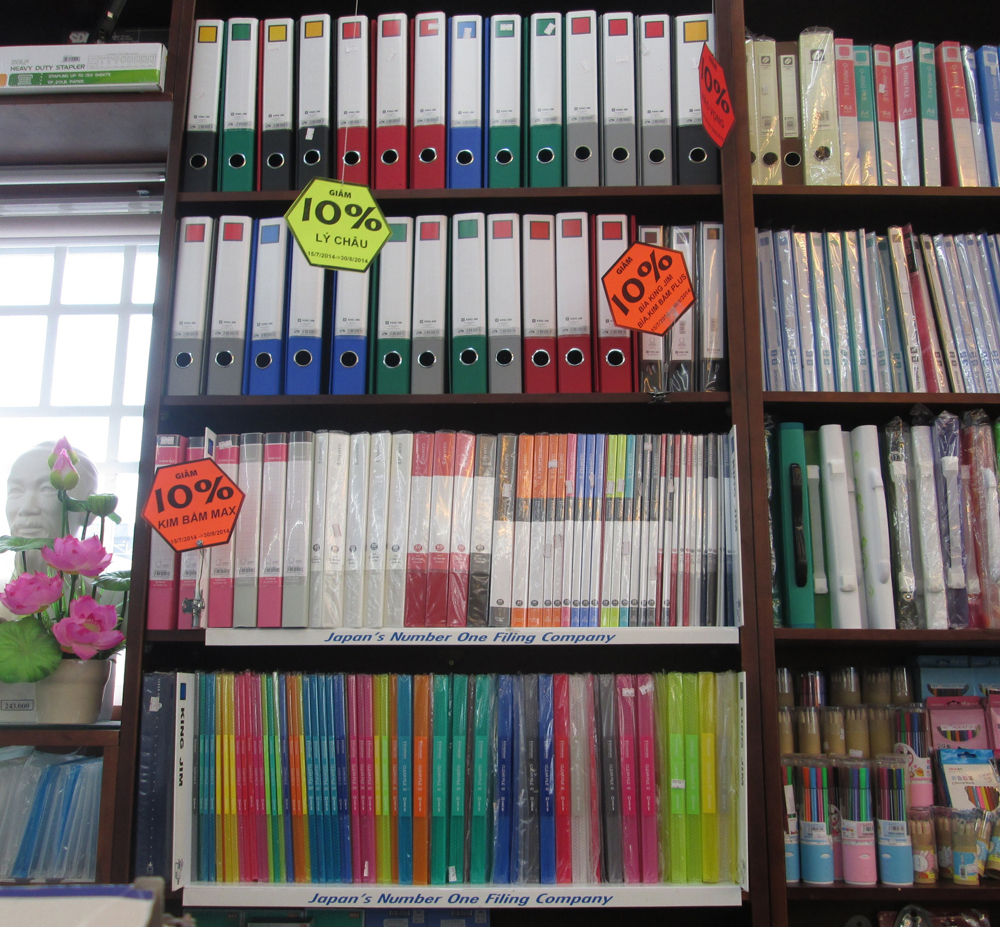 (At Fahasa Tan Binh - 364 Truong Chinh Street, Tan Binh Dist, HCM city)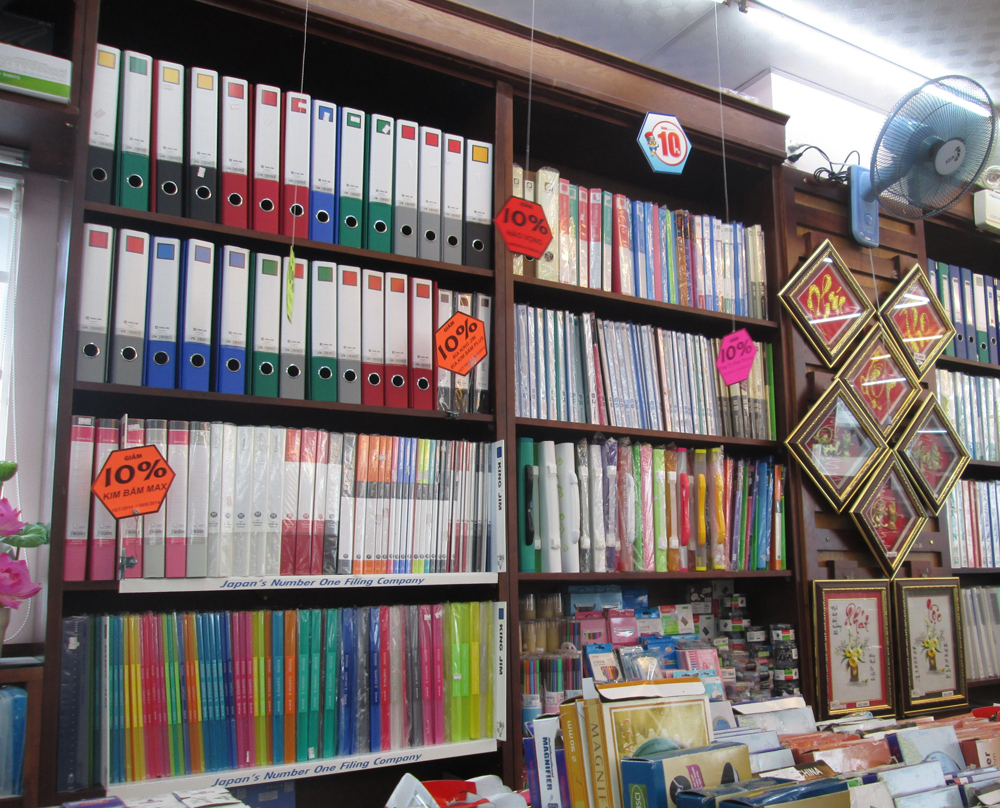 King Jim (Viet Nam) hope that all customers will have an memorable summer with this program!
For more information about this event, please contact us:
KING JIM (VIETNAM) CO., LTD
Add: Saigon Riverside Office Centre
Room 906, 9th Floor, 2A-4A Ton Duc Thang Street, District 1, Ho Chi Minh City
Phone: (+84) 8.3939.3922 Fax: (+84) 8.3939.3923
Email: customer@kingjim.com.vn
You are watching:
Program " Discount 10% at Fahasa bookstore chain around the country"